Tin packaging holds a special place in many people's hearts, especially at Christmas. Bespoke designed Christmas tins can help to elevate your product above mainstream consumer brands. So if you want to make your product more desirable to shoppers this Christmas, why not package it in a beautiful bespoke designed tin
Here are a few examples of how we have used bespoke tins to transform traditional Christmas packaging.
Tea caddy tin
Tin caddy's help to keep loose leaf tea fresher for longer. That's why tin is still used by leading tea suppliers such as Whittards and Harrods to package their high-quality loose leaf teas. Check out this beautiful embossed tin design we created for Fortnum and Mason for their herbal tea collection.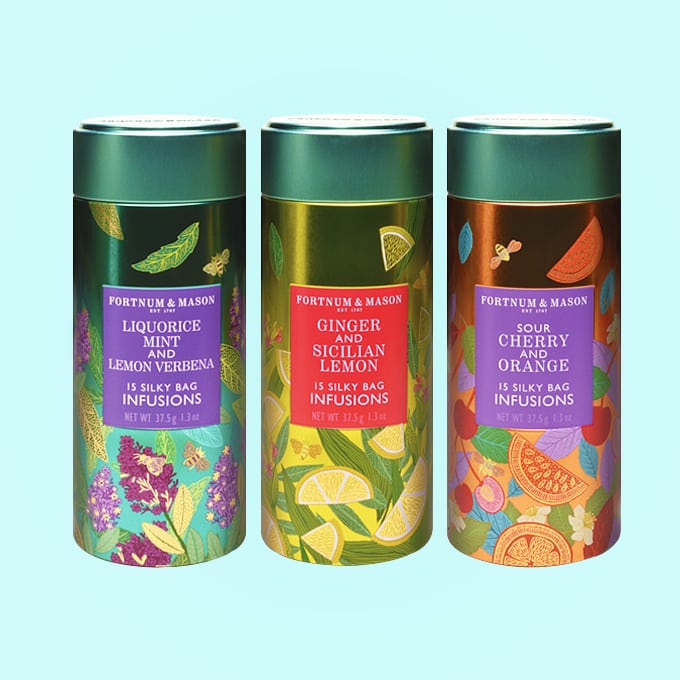 Candle tin
The Country Candle Company wanted a candle tin that stood out from the rest and was different from the normal round options available in the market. We produced them with a square locked side seam tin with adhesive to prevent leaking of the hot filled wax. These beautiful tins are not only more secure, but they also look great because they can be printed on all sides.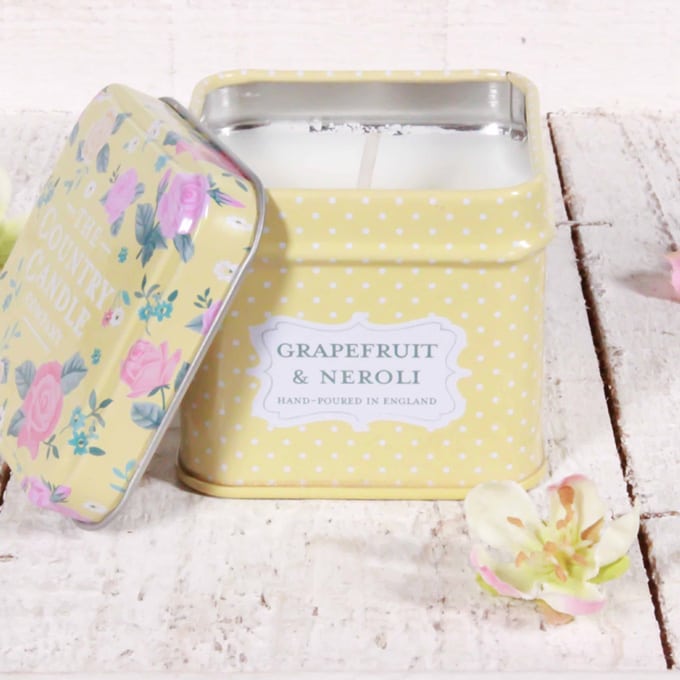 Biscuit tin
We work with some amazing clients at Tinplate. So when we were asked to partner with Makers & Merchants to elevate the biscuit tin to something unique we couldn't wait to get started. The end result is a stunning collection of uniquely shaped tins designed to show off Makers & Merchants range of artisan Christmas treats.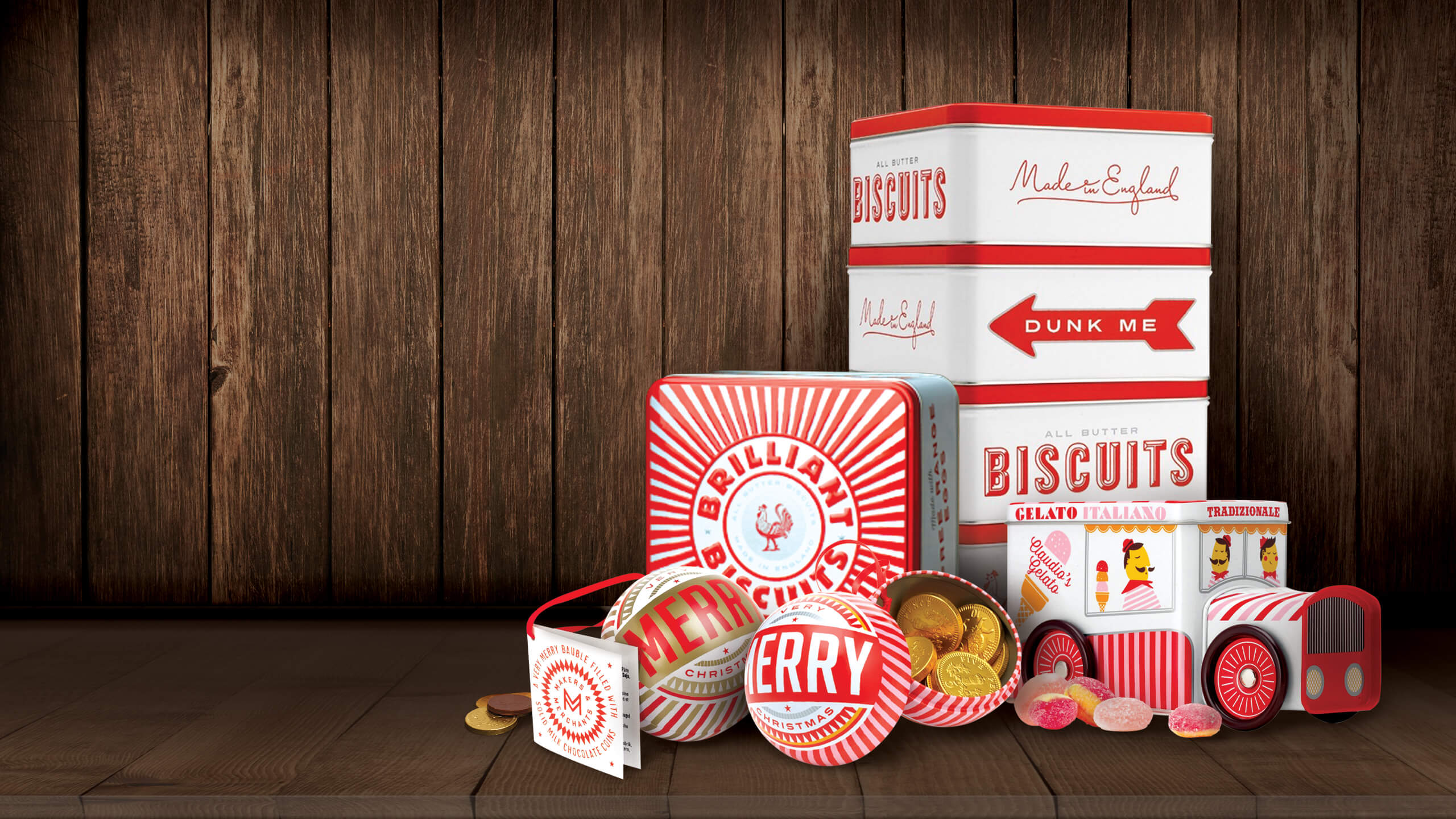 Chocolate tin
The chocolate tin is a tradition in most homes at Christmas. But the trend from mainstream manufacturers is to move towards plastic packaging. This leaves an opportunity for artisan suppliers to display their chocolates in a beautiful bespoke designed tin. Check out the range of round and square tin styles we have available here.
Fragrance tin
Penhaligon's is one of London's finest perfumers. The company has been supplying its handcrafted perfumes to royalty and film stars since 1870. But the world's finest fragrance requires the best packaging. We worked with Penhaligon's to create a range of five stunning packages, including a technically challenging musical box to show off their Christmas collection.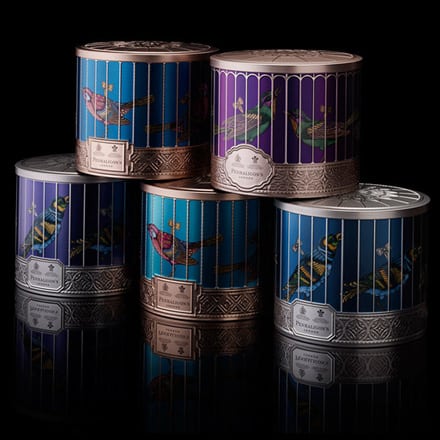 Spice tin
Spices were traditionally sold in tins which helped to keep the delicate flavours intact for months. Family-run spice maker Spicentice wanted to recreate the traditional packaging but with a modern twist. We designed a range of high-end retro-styled packages that elevated the Spicentice product range above the competition.
Soap tin
Soap and Glory wanted something to help their products stand out in a competitive market. We designed a pink retro-styled tin with a transparent lid to show off the collection of products inside. This was finished with a ribbon allowing the tin to be hung instead of stacked, allowing it to better stand out on the shelves.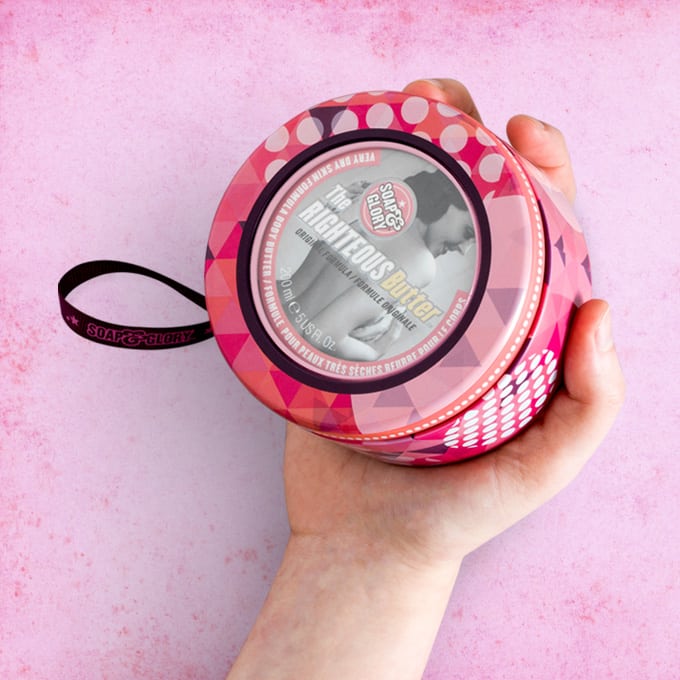 Mint tin
Mint maker Bendicks wanted to create a special gift tin to commemorate the 60th Anniversary of the Queen's Coronation. We were happy to help and came up with a stunning limited edition embossed gift tin that included a box of Bendicks Bittermints and a double set of bespoke printed playing cards.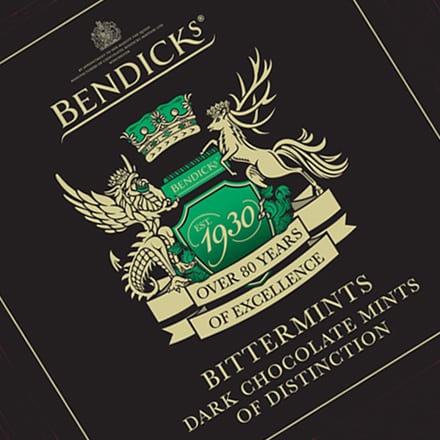 Male grooming tin
The beard oil market is fast-growing and highly competitive, with many large and small brands competing for space in the male grooming cupboard. Oil Can Grooming is a small producer of natural beard oils and they wanted a way to better show off their product. We designed a unique range of retro oil and grease style packages that help to differentiate their product on the shelves.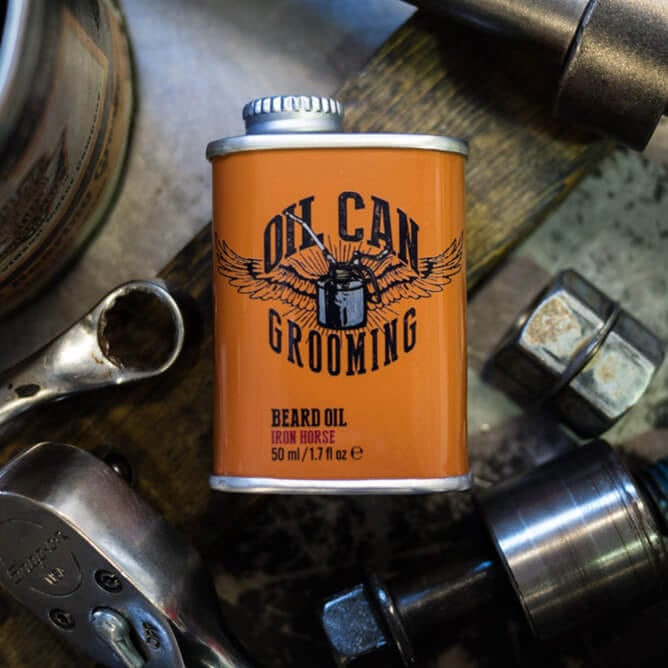 Rice tin
Tilda is the market leader for sales of basmati rice in the UK. The brand wanted to increase sales of its 2kg packs to consumers. We designed a bespoke tin that complimented Tilda's existing package design. The tin comes with a side window to show how much rice is left without having to open it. The promotion was a huge success and exceeded all expectations.
How we can help transform your Christmas packaging
The creative team at Tinplate are here to help bring your Christmas packaging ideas to life. We are specialists in producing bespoke designed Christmas tins that help your product stand out on the supermarket shelves. Our service includes idea creation, prototype package development and production.
We are happy to support projects of all sizes, from small artisan producers to large multinational brands, with a bespoke MOQ of 5,000pcs. So get in touch to discuss your Christmas packaging ideas with our creative team today. Complete the contact form here, alternatively, give us a call on +44(0) 1666 841 600 or send an email to: enquiries@tinplate.co.uk.