We love it when our client's packaging gets featured in the news! This recent Design Focus article in The Packaging Gazette featured Whittard's tea caddies and analysed the ways in which their design and packaging convey heritage and longevity. Reviewed by Howard Wright and Neil Farmer in the magazine, they both felt that the packaging was both luxurious and exclusive, with a nod to British tea heritage that made it more accessible.
Conveying Exclusivity & Heritage in Packaging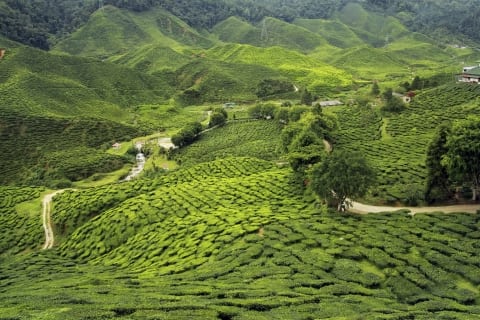 The Century of Tea collection at Whittard's is all about showcasing the history of the brand and the history of tea. The collection includes one hundred exciting tea blends from around the world. You'll find classics like Assam, Ceylon and Darjeeling; joined by exclusive blends like Keemun, Petit Macaron (black and green tea) and even Cucumber Mint.
Packaging this tea collection in traditional tea caddies was all about displaying both the exclusivity and the heritage of the brand and the teas. Packaging tea in a beautiful and luxurious tea caddy gives people an item that they will take away; something that they will be proud to display in their homes. This is a caddy people will cherish, keep, and refill for many years to come.
The History of the Tea Caddy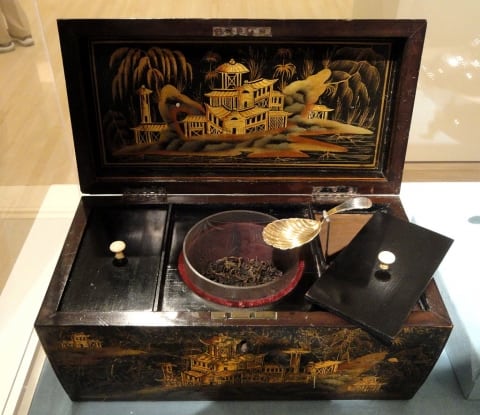 The word 'caddy' may originate from the traditional Chinese unit for weighing, 'catty' (斤), used to measure food in wet & street markets. China is the birthplace of tea. There's an old Chinese legend that tea was discovered when tea leaves fell into a hot cup of water being drunk by Emperor Shennong. Trade with China eventually brought tea (originally 'chá') to Europe via the Middle East, Portugal and Netherlands; with tea washing up on English shores in coffeehouses in the 1650s.
Until the early 19th century, the English word for tea caddy would have been canister. Early caddy examples came to England via China, and were entirely made out of porcelain. These early blue and white porcelain tea caddies would have taken pride of place in Georgian homes.
Eventually people branched out and wooden tea caddies became more common. Luxurious woods like mahogany and rosewood were popular, with many caddies sporting intricate carvings, patterns and decorations in silver and ivory. The tea caddy became a status symbol, a sign of cultivation and money, and played an important part in social rituals like house-visits and courting. The habit of 'taking tea' was a social ritual that was particularly taken up by Victorian women.
As tea became cheaper, luxury caddies eventually fell out of use, but we are glad to see Whittard bringing back the tradition of beautiful tea caddies with their signature collection.
What the Packaging Designers Thought
Packaging Gazette loved Whittard's tea caddies, and the fact that they are "obviously made to be kept" adds to their allure. Some of the words used to describe the caddies by the judges included "superior, elegant and very prestigious"; yet the designers felt that the familiarity of the object also made the caddies feel accessible.
Howard Right felt that the caddies would appeal to the consumer by acting as a great "ambassador" for the brand. When designing packaging, it's important to consider how people are going to react to the texture, tone and colour of your packaging and how they will represent your brand.
With these cylindrical tea caddies Whittard stands out from their competitors; offering more than just quality tea, they are offering heritage and prestige in a tin. The nod to the exoticism of the early days of tea, when it was still an unknown for many Europeans, evokes feelings of nostalgia and warmth.
Overall, the colours, the lovely embossing, and the quality materials used make this packaging item into a keepsake – destined to be treasured in many family homes.
Read more about Whittard's caddies in this Packaging Gazette article:
http://flickread.com/edition/html/56efd560436d8#32
Get in touch with us if you want to find out how keepsake packaging can work for you.