Good packaging is often surprising; it stops us in our tracks. Innovative packaging certainly helps brands make a lasting impression on demanding consumers. We love to keep up with the latest packaging and consumer trends; it's important to stay current. In recent years, packaging design has increasingly emphasised packaging as a theatrical event, part of an overall customer experience. Putting customer experience at the centre of packaging design has led to some exciting trends like die cutting and storytelling – something we expect to see more of in 2017. Let's have a look at how great packaging can help you tell a good brand story.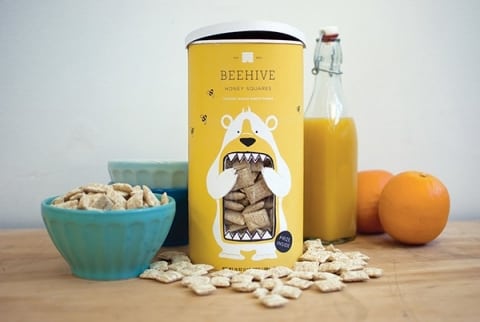 Image credit: Beehive
Die cutting techniques for packaging
Traditional packaging tends to hide its contents, but in 2017 modern packaging designers are experimenting with die cutting to show products in a new light.
Die cutting is a technique where strategic parts of the packaging are cut away and filled with see-through plastic or a window, allowing the product to peek through. This technique can be used across a range of different packaging materials, from cardboard to tin. Cutaways can be soft or geometric, inviting touch or creating awe.
Die cutting creates a dual effect, and allows consumers to see a product more clearly. Die cutting is a way to engage and delight customers by giving them something out of the ordinary. By taking a little bit of packaging away, you are getting much more in return.
Packaging possibilities to explore for your brand
How can die cutting help change the nature of your packaging?
It's all about standing out on the shelf. Whether it's functional, encouraging tactile interaction, mimicking a brand's logo, or forming identifiable or humorous shapes; creating a window in your packaging can show the product off in a meaningful or clever way. Window packaging makes a buyer stop and take notice.
In tin packaging, a window in a tin can be a practical solution that allows customers to keep track of how much product they've used; or it can be a flight of fancy that tells a good story. Window tins also help you build trust by showing off the final product, often in titillating and exciting ways.
Integrating windows into tins isn't the only thing you can do to wow with your packaging – multimedia tins that integrate light and sound can take your brand packaging to the next level.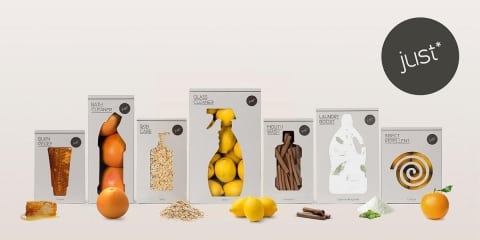 Image credit: Just.au
Packaging storytelling in action
So what sorts of stories does packaging tell?
Some stories can be about changing the way we see things. The window boxes featured above are part of a WWF initiative raising awareness about natural alternatives to common chemicals and synthetics. Here the packaging windows are subversive – the text and the product we see underneath surprise. Packaging can help create a sense of conflict and duality – a sense of drama.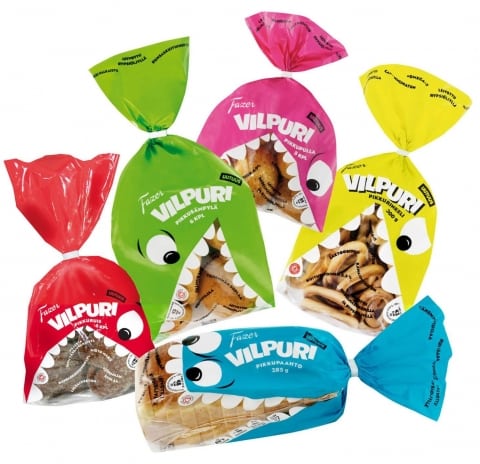 Image credit: Fazer
You can use cutaways and windows in tins to create moments of surprise; or you can use them to be whimsical and funny instead. The bread packaging featured above makes an everyday product exciting and different again. Want to have an impact with your packaging? Think about all the different shapes and forms that work with your product, and how you could use them to amuse and engage.
Fun packaging is often sadly transient; that's why tins are such a great packaging material – they have a long-lasting impact and legacy. By integrating die cutting and storytelling into your tins, you can create an exceptional brand experience that lasts long after the sale.
Use your packaging as a very real way of connecting with your customers. When thinking about your packaging for 2017/18, think about these two things:
●        What stories do you want to tell?
●        How can packaging improve customer experience?
Need more innovative packaging?
Want to find out more?
Contact us to discuss how we can help your packaging stand out!
Read more online about innovative packaging trends:
http://www.brandpackaging.com/articles/85690-top-packaging-trends-for-2017
https://99designs.co.uk/blog/trends-en-gb/packaging-trends-2017/