Have you got beautiful sustainable packaging? Are you shouting about it enough? It's important to integrate your packaging choices into your marketing, so that consumers understand why you are making your packaging choices. Don't let a wonderful marketing opportunity slip you by by not talking about your packaging enough. Here are some ways in which brands are, and could be, shouting about their ethical packaging choices a little bit more.
Emphasise quality and longevity
Invest in making your packaging into a keepsake, something people will want to reuse and recycle long after the product has run out.  Lots of sustainable packaging (like tin) lasts longer than throwaway plastic packaging, making it the perfect opportunity for you to become part of people's lives for longer.
-Share recycling and storage tips and tricks on your social media and blog to help consumers see the lasting value of your packaging.
-You could even ask users to send in pictures of how they have 'recycled' your packaging.
-Build longevity into your product by creating something universally appealing and compelling.
Integrate packaging into your brand message
Rather than just slap a green sticker on to your packaging saying "it's green", integrate sustainable and green values into your branding as a whole. From the initial packaging design through to closed-loop recycling, own your packaging space.
-Think about how you can use packaging copy and design to encourage people to think about packaging and recycling in new ways.
-Share packaging insights and news on your social media channels and website.
-Make sure the rest of your brand 'joins up' with your packaging by using the same visual cues.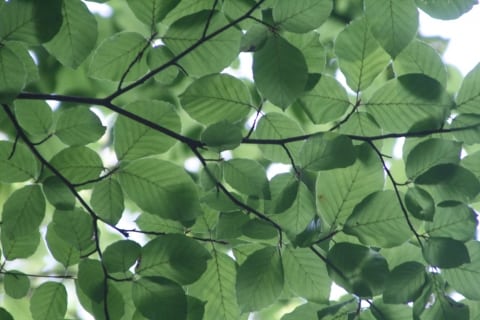 Tell a sustainable story
Marketing storytelling is about reframing yourself into a narrative mindset. Think about the packaging choices you made (and why),  and make sure the consumer knows the story behind your choices.
-Focus on provenance, materials, durability, history, innovation – whatever makes your packaging unique and sustainable
-Whether that is on the packaging itself, or on your website – don't forget to tell your story.
Put marketing and design together
Use your product packaging and design prominently in your marketing materials and campaigns. Don't let all that hard design work go to waste.
Think about how sustainability affects the consumer
Beauty products are often marketed on sustainability thanks to the emotions tied up with the idea of 'natural' beauty. Consumers look for products that feel holistic and ethical, packaged in (preferably) sustainable packaging.
-Whether marketing in beauty or not, think about how sustainability drives consumer choices and why.
-Use emotions to better connect with consumers.
-Think about the bigger ideas behind the marketing messages.
Differentiate your brand and embrace disruptive design
Stand out from your competition with strong, bold colours and quirky statements to make sustainable packaging fun and memorable. LUSH has created strong and consistent brand packaging centred on minimising packaging and wastage.  You'll often see LUSH cracking jokes and directly engaging with the consumer by adding personality to 'boring' product descriptions and instructions. Funny product names, cheeky instructions, the emphasis on craftmanship, and free testers, takes packaging out of the laboratory and into people's hearts.
-Dare to be different.
-Maximise packaging returns and use every bit of packaging real estate to market your products better.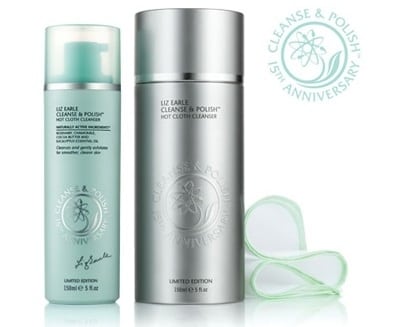 Go high-end and luxury with simplicity
Minimalist and luxury packaging is usually sustainable thanks to its emphasis on simplicity and paring back.
British luxury skincare experts, Liz Earle, use delicate packaging to convey their natural ethos. With subtle embossing and colours, the focus is on the quality botanicals used in the products. When Liz Earle celebrated their 15 years in 2010, they teamed up with us to create a Limited Edition tin for loyalty customers. Steel plated tin is a very sustainable material that is both durable and 100% recyclable. The longevity of tin means that tins will find a new home in peoples' homes, long after the original product has run out.
-Sometimes simple is the most sustainable and profitable option.
-Luxury is often best conveyed by simple packaging design.
-Using sustainable packaging as part of a marketing milestone like a company anniversary is a great way to combine sustainability with marketing.
Invest in marketing when you invest in packaging
Making an investment in sustainability makes business sense, but it shouldn't end with packaging. Marketing activities should include ways to raise awareness about sustainability, as well as how to reuse and recycle sustainable packaging. Reviewing design, copy, and marketing choices will be essential for launch success. Investing in sustainability is also an investment in marketing.
Interested in using tin packaging to help market your products? Talk to us today.