We've only gone and done it! We're one of the esteemed winners of the 2019 Internet Advertising Competition Awards. Awarded by the Web Marketing Association we are proud to announce we won the award for the 'Best Manufacturing Website'.
How did we do it? We worked closely with Fifteen Design to create a site that highlighted our heritage, commitment to quality, and passion for the humble, homely tin. Developing a beautiful website is no easy task with so many moving parts needed. From robust development to insightful SEO and stunning design work, we worked closely with Fifteen to bring our customers a website that is helpful, interesting and understands who we are.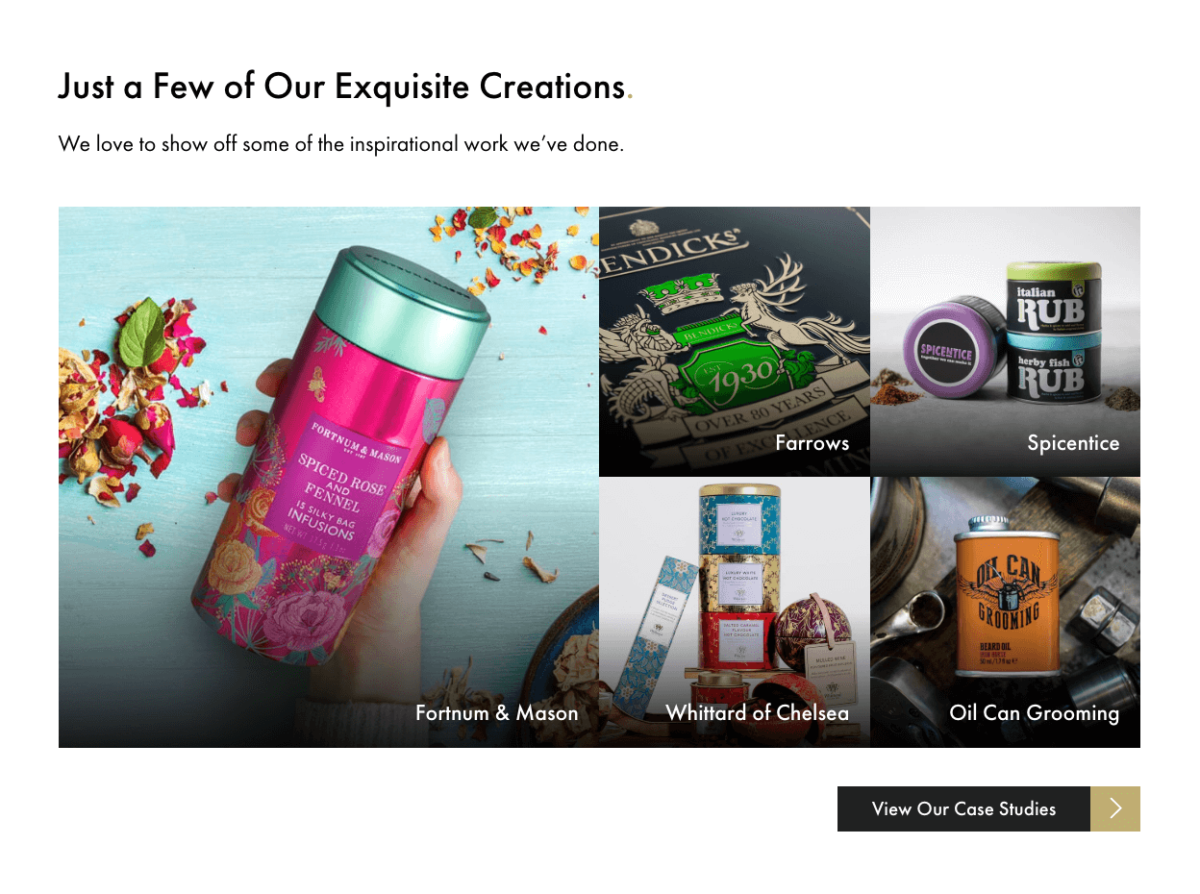 This journey all started with a workshop to discover our brand story. We needed to find the core elements behind Tinplate, the ones that resonate with our mission and values. Once we established our identity the Fifteen team got to work revamping the brand identity, imagery and copywriting. They focused on developing Tinplate as a high-end, classy and modern brand that offers bespoke tins. This site fits perfectly into our brand as almost four decades of experience have made us one of the UK's leading tin product manufacturers. But don't take our word for it, have a look at some of the work we've done or certifications we've received. The plaudits speak for themselves.
The team at Fifteen were top-notch with Dave Sloan leading brand design, Adam Jenkins on website design and Sophie Kish overseeing the project. They helped turn our ideas into a stunning website which is why the judges at the IAC were able to see the innovation, creativity and award-winning production we bring to each and every project.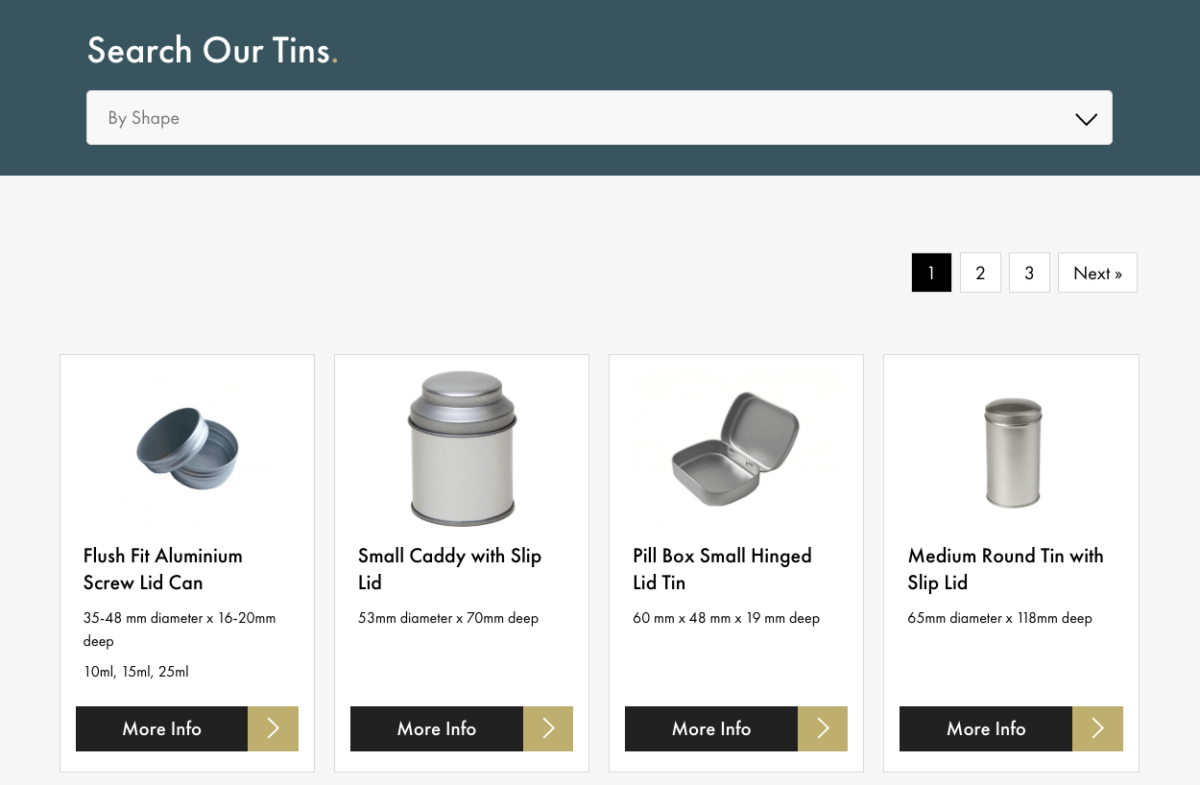 We hope you enjoy visiting the site too and look forward to showing off your product in one of our bespoke, eye-catching and environmentally-friendly tins soon.
"Tinplate came to Fifteen to deliver a website that positioned them at the bespoke tins market, rather than just stock tins. They named a dream client – an international chocolate manufacturer – as a target. We took on their storytelling through the great client work they have done and through rich imagery. The website features a rebrand, typography and colour way that cemented their position as a leader in the market. The day after the website was launched, the client received an enquiry from the manufacturer they named in our initial workshop." – Stephan Salt, Lead Designer, Fifteen
We were thrilled, the website had achieved what it set out to. "From the initial enquiry to support after launch, Fifteen have been fantastic at every stage of our rebrand and a new website build. We would have no reservations in recommending Fifteen as a truly professional, creative and enjoyable agency to work with. The website is top class and delivers what it set out to. Thoroughly recommended!" – Paul Scutt, Account Manager, Tinplate
"We feel delighted with the communication levels between Fifteen and Tinplate, to bring our new website to life. It has been easy effortless and great to work with a Company like ourselves, who make everything easy for their clients!!!!" – Emma Hanson, Managing Director, Tinplate