Cake storage tins are a fantastic way for your brand to make its mark on your customers' kitchens. Let's take a look at the value of bespoke branded cake storage tins and what to consider when you design them.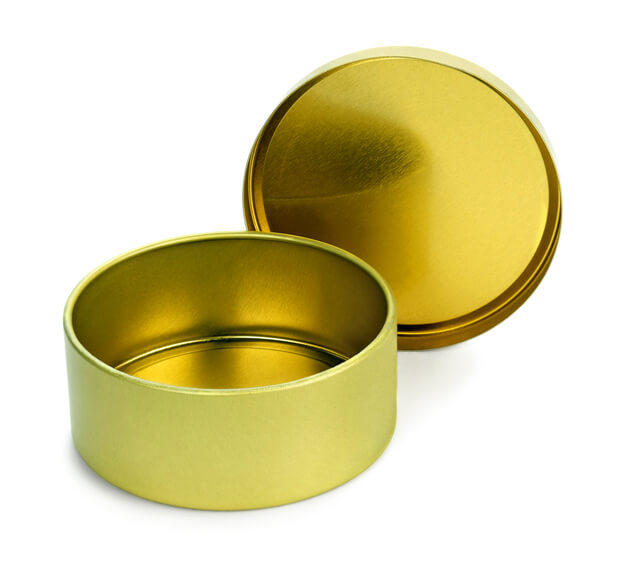 Cake storage tins sizes to suit every need
Our cake storage tins are available in a wide range of sizes and it's important to get it right to ensure you do your products justice. A large cake tin is ideal for big celebration cakes like birthday cakes which often have big decorative features on the top. A medium-size round cake tin would be better suited to a moderately sized cake – one which is set to mark a special occasion and is perhaps particularly decadent and luxurious but doesn't need to feed many people.
Square cake storage tins are ideal for Christmas cakes or other types of fruit cakes which are traditionally baked in square pans rather than round ones. However, square cake storage tins are also handy for other types of baked goods like brownies and traybakes. Small cake tins are ideal for cute miniature cakes, such as individual birthday cakes or ornate cupcakes. These make for popular gifts because the addition of a decorative and reusable cake tin can make the product feel extra special.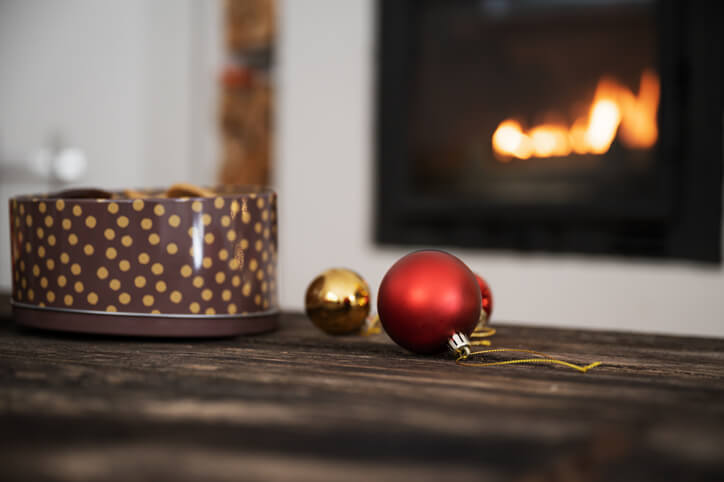 Choose a cake tin design that encapsulates your brand
Tin is an incredibly versatile material, which means the sky's the limit when it comes to design options for your bespoke storage tins. We can provide specialist techniques such as embossing to add detailing and tactile texture. You could also consider die-cutting, where a section of the tin is cut out and replaced with a plastic window to give customers a sneak peek of the delicious cake inside. This is a fantastic way to encourage customers to make a purchase by tempting them with a glimpse of the cake on offer. We're able to use RPET (recycled plastic) for the plastic window to ensure use of virgin plastic and the impact on the environment is minimised.
A round cake tin might be simple in its shape, but it doesn't have to be simple in its design. Cafes and restaurants could create cake storage tins that match perfectly with the decor of their premises and give customers the opportunity to feel as if they're taking a piece of their dining experience home with them. Bakeries could create a range of cake tins, each one uniquely designed to match a different type of cake, and encourage customers to buy, taste and collect them all. The design of your cake tin could easily encapsulate the entire ethos of your brand and give consumers an idea of what your business does from the very first glance.
Show your respect for the planet with a sustainable cake tin
We're all trying to do our part to protect the environment. Consumers and businesses alike are paying more attention to the sustainability of the products they buy and sell. Tin is a durable, reusable and recyclable packaging solution, which is why so many businesses and consumers are choosing it over plastic. When it comes to baked goods, it makes sense to package them in a durable and resealable tin to protect the product and provide the consumer with a handy reusable storage container in the process.
Using reusable cake tins over single-use cardboard cake boxes could even give your business a unique selling point. For example, a cafe could upsell their takeaway service or custom cake service by adding value to their products with reusable cake storage tins. A bakery could sell their cakes in tins and encourage their customers to collect future orders in their reusable tin to avoid single-use packaging. This generates repeat purchases and gives consumers a boost to know they're doing their bit to reduce waste.
Grow your business with branded cake storage tins
When customers buy products in reusable containers like tins, they are likely to keep hold of them for many years to come. Cake tins are a kitchen essential for home bakers and cake lovers, but they're also handy for storing other foodstuffs and non-food items. If you have your cake tins customised with your brand name, your customers will be reminded of your business and products every time they use the tin. This is the perfect way to keep your business in the minds of your customers and encourage them to buy with you again and again.
If you get your bespoke cake tin design really right, you could build a level of brand recognition that will make the tins iconic enough that they're sought after in their own right and not solely for the product inside. The right design and colour scheme will make the tin a thing of beauty in addition to an advertisement for your business.
Contact Tinplate to create your bespoke cake tin range
If you're looking for beautiful and bold bespoke cake storage tins to develop your brand, be sure to get in touch with us to discuss your needs.